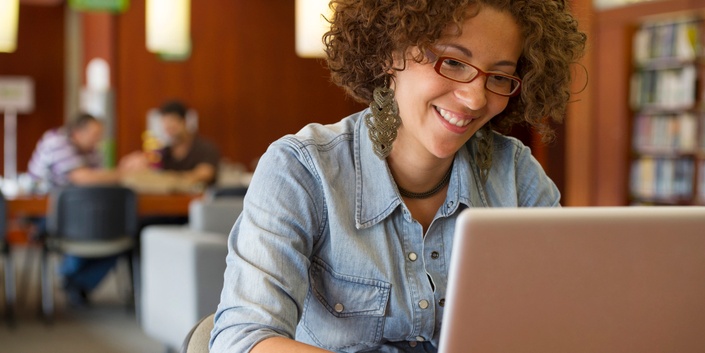 Ultimate eCourse Formula
Turn Your Knowledge Into a Hot-Selling eCourse Even if You Have a Small List (or No List at All)!
Attention Introverted Coaches, Consultants, Experts and Service Providers: Think you can't be successful without a huge mailing list? Think again…

Turn Your Knowledge Into a Hot-Selling eCourse
Even if You Have a Small List!

Stop waiting for that magical subscriber number, and start building the eCourse your fans are asking for…

Hey there fellow (introverted) coach and consultant,
Yes. The profits in your business is most definitely in the quality of your list. I think we can all agree on that.
However, does that mean that those of us with mailing lists that number in the low 4-figures or even less or maybe don't currently have a mailing list have no hope?
If you have a small list of subscribers or you're not a "brand name" does it mean you're forced to devote every minute to:
Creating and promoting free offers to "grow the list"?
Practically living on social media just trying to get noticed?
Spending money on paid ads to attract attention to yet another free offer?
Giving away our valuable experience and knowledge in an effort to "gain exposure"?
If you feel like you're stuck in an endless loop of doing exactly this - and not generating the income you deserve or changing as many lives because of it - then rest assured you're not alone.
It's All About Balance

Here's the problem we face: Our time is limited. So we tend to focus on what we believe will bring us the greatest value. That's just smart business sense.
But there's a catch.
By spending all our time growing the business, we limit the time we have available to create the programs and courses that can actually allow us to make a difference and also bring us money.
Not only that, but because we want to provide the best value for our clients and customers we tend to underestimate our own worth, meaning we…
Believe we don't have the right amount of experience (yet) to be paid for sharing our experience and skills earned in life-long corporate or professional careers.
Think we don't have the experience (yet) to create a paid product.
Imagine that any paid product we do create would not sell (after all, what do we know?).
Believe that everything we do know is already freely available.
Let these and other self-doubts get in the way of producing a new product.
Sound familiar? Then read on, because…
Yes, You DO Have Something Valuable to Offer
And yes, your audience is waiting - patiently - for you to finally release it!
It's time to stop overthinking, stop procrastinating, stop waiting for the "perfect time" or a "bigger list" or even an invitation from Oprah Winfrey.
It's time to plan, produce, and launch your hot-selling eCourse, and this is your...
Ultimate eCourse Formula

This comprehensive, 4-module online course is packed with actionable steps that will have your eCourse created and launched in record time. Not only that, but I've included my top marketing strategies so that your list size is not a factor in your success.
Each weekly module is tightly focused on the exact steps you need to complete to ensure success, so nothing is left to chance. Simply follow along—or even step in at the right point for you—and before you know it, you will have an eCourse ready to sell.
And best of all, it will be the exact course your market wants and needs, making it the perfect launch for any size list.
Module one kicks us off with an in-depth look at determining exactly what your audience is asking for—so you can guarantee your success before you even begin.
Module 1: Deciding on Your Perfect eCourse

No matter what your niche or how long you've been in business, you've no doubt built a following that is uniquely yours, and they are looking for information only you can provide. Inside module one, you'll discover…
3 "must have" elements every successful course contains—and they have nothing to do with the training itself.
Why your excitement level is critical—and how to quickly determine exactly what "sets you on fire" and will help build momentum.
4 ways to quickly identify exactly what your ideal client needs right now—get this right, and your eCourse will sell itself.
Why your eCourse must align with your business brand—and how to test any potential course before investing time in it.
The one goal all coaches must keep in mind—miss this and you'll be wasting valuable time, money and energy for very little benefit.
My top strategy for fast (and accurate) market research—just one hour of your time can bring in dozens of ideas.
How to know if people are willing to pay for specific training—because the last thin you want to do is create a course you cannot sell!
10 popular course types with real life examples, so you can see where your idea might fit.
9 different ways to structure your course—and how to choose the right one for your business and your audience.
Module 2: Where to Find Your Pricing and Positioning Sweet Spot
Once you know what you're going to offer, it's time to talk pricing. And let's face it, this is where a lot of new (and even established) coaches get stuck. After all, if you price yourself too high, you run the risk of losing sales. Too low, and your audience might wonder if your eCourse has any value at all.
Module 2 takes the guesswork out of pricing and positioning, with:
The number one question you must answer positively—because a "no" here will send you right back to the drawing board.
The 2-step process that virtually guarantees the best price for your eCourse—This one strategy will greatly reduce your stress levels over pricing!
What to do if you're facing a true "money block" over pricing—and how to identify the issue quickly so you can move past it!
How to help financially strapped clients—not everyone will be able to afford your eCourse, but you can still help them if you adopt one of these 3 strategies.
Why overloading bonuses is not a good tactic—and how it can actually reduce the value your new course.
One course element that will turn buyers into raving fans—and two easy ways to incorporate it into everything you do.
How to engage your students—and help ensure sales of future courses at the same time.
A beautiful thing happens when your course price is perfectly aligned with your audience and their needs: effortless sales. Follow the steps in Module 2, and you'll get there with ease!

Module 3: Setting up a Foolproof eCourse Structure

If you're like a lot of super creative, heart-centered coaches, module 3 is where the magic will happen. You've probably already outlined your course—maybe several times. You already know what you'll charge for it and who will buy it and why they need it.
What you don't know—yet—is how you will deliver it.
Module 3 will walk you through the techy bits and relieve that feeling of overwhelm so you can finally release your new eCourse to the world.
3 essential tools every eCourse seller needs—plus a few optional (but nice to have) systems.
What you must know about delivery options—and how to choose the right one for your business.
Why a new domain name for your course is critical—and how to choose the right one.
My top resources list—save time and money by browsing through the proven solutions for everything from graphics to calendar management.
How to simplify the creation process—so you can get on with the marketing!
Content creation traps to watch for—knowing where the pitfalls lie will save you a ton of work (and money, too).
2 powerful ways to name your course
—get this right, and you'll both attract your ideal client, and turn away those who aren't a good fit...and all before they even hit your sales page.
Module 4: Pre-Launch, Follow-up and Keeping Them Engaged

Now that you have all the pieces in place, it's time to get the word out and make your course a raving success. I have a simple plan for making that happen, and it's all laid out for you in Module 4...
How to know "what's next" in your product creation plan—this is a critical consideration, and will help determine how successful your first eCourse is.
How to create a compelling incentive that magically grows your list—and the drop-dead easy way to create a gift that perfectly resonates with your ideal client.
8 elements of a successful landing page—when you get this right, you'll enjoy a flood of signups.
How to craft a follow-up series of emails—and four ways to write enticing subject lines that encourage opens.
A proven, 7-email map for launch—follow this plan and you'll set yourself up for success even with a tiny list.
10 powerful pre-launch sales strategies—use these to get your audience excited for your new eCourse!
How to manage customer support—and how to take the stress out of refund and other requests.
How to seamlessly incorporate masterminds and VIP days into your overall marketing plan—and without feeling like a fraud!
Create Your eCourse Now & Profit For Years
Here's the one BIG reason for creating an eCourse that we haven't discussed yet. Residual income.
An eCourse you can sell over and over again is the very definition of passive income. Once it's complete, all you have to do is promote it through your already existing funnels, and it will continue to earn income for you for years to come.
Not only that, but as we already covered in Module 4, it's the perfect jumping off point for larger, more costly coaching programs, such as private coaching, small group masterminds, and even VIP days.
But before any of that can happen, you have to create your eCourse.
This training is your answer.
I can't promise that you'll make a million dollars (or get to meet Oprah Winfrey) but I can promise you this: once you learn to create and sell an eCourse, your business will flourish.
How much is that worth to you?
Warmly,

Bayo AO
Enroll here now to register today.
Meet Your Instructor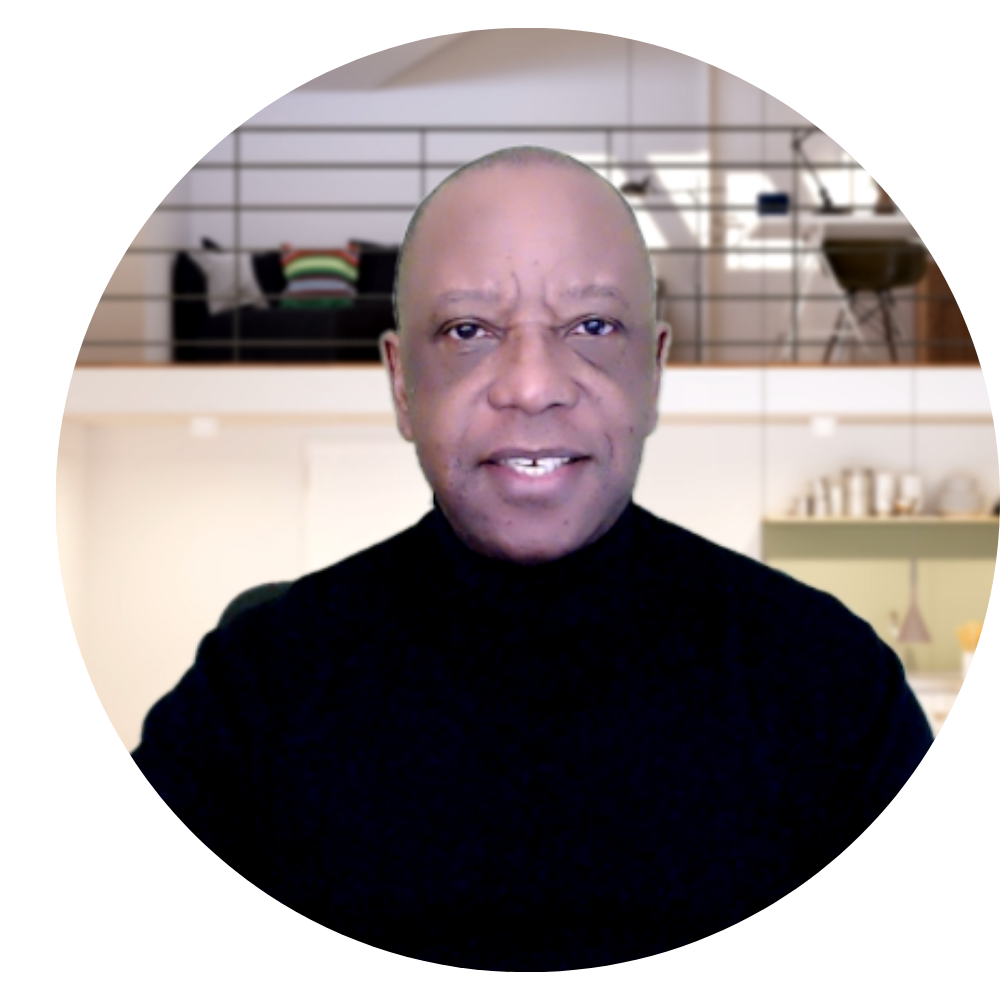 Hi there and welcome!
I created Courses That Change Lives and other online course and educational resources that change lives to help people change the way they look at themselves and things around them so they can start to truly be, do and have the things they desire in life, career or business.

The team and I are here to serve you and help you do that by encouraging you to deliberately challenge the status quo in your life.
If you're ready to do that, we're here to help you!
Bayo AO
Founder, CEO
.Changing.Lives.Daily.
#coursesthatchangelives
//Coaches That Change Lives
//Live Today With Purpose
CHARITY: Giving Back
Courses That Change Lives supports charity: water
a non-profit organization in bringing clean and safe drinking water
to people in developing nations.
Frequently Asked Questions
When does the course start and finish?
The course starts now and never ends! It is a completely self-paced online course - you decide when you start and when you finish.
How long do I have access to the course?
How does lifetime access sound? After enrolling, you have unlimited access to this course for as long as you like - across any and all devices you own.
What if I am unhappy with the course?
We would never want you to be unhappy! If you are unsatisfied with your purchase, contact us in the first 30 days and we will give you a full refund.