According to Psychology Today, the biggest fear for most people isn't death.
It's PUBLIC SPEAKING.
It's a shame because there really isn't anything particularly scary or dangerous about public speaking.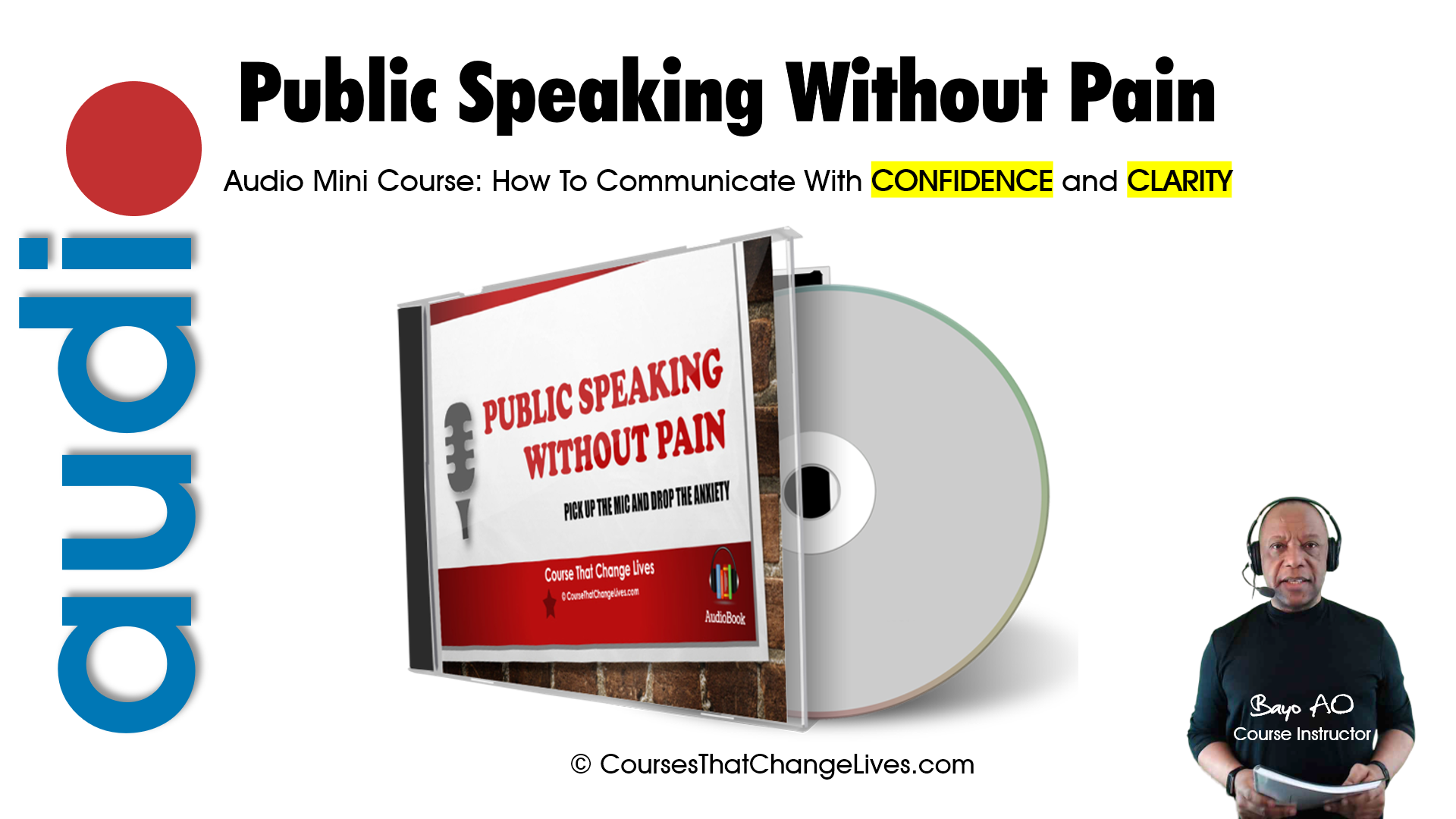 It's probably due to the fact that when you're the one doing the talking and all the focus is on you, it can feel like you're "prey."
Sometimes it might feel like the audience is just waiting for you to go ahead and make a mistake - the truth however is that no one in the audience is holding their breath in anticipation of you making a mistake, it just might feel that way.
Course Modules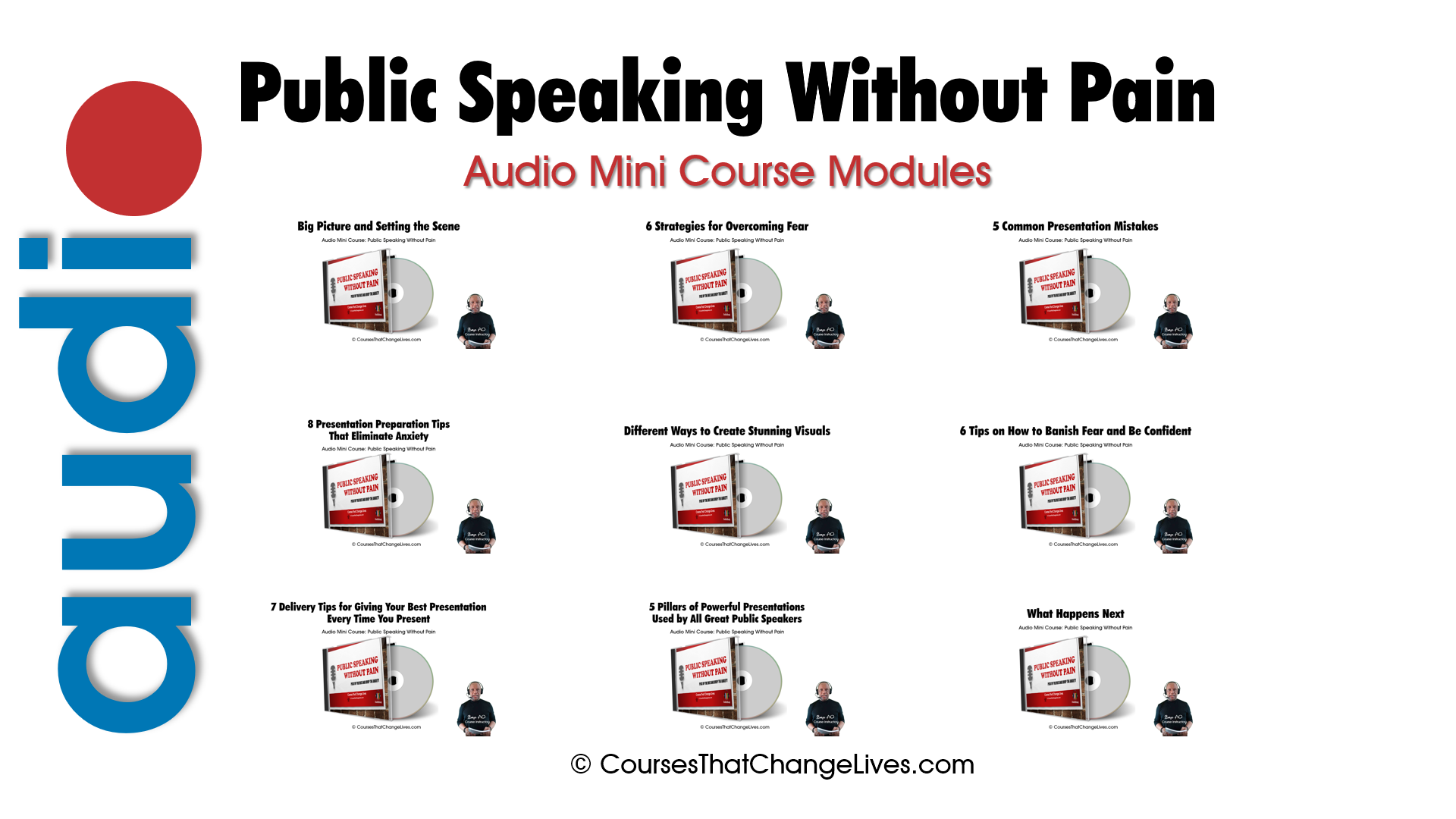 People in your audience, whether it's a single person or a hundred, they're actually on your side, rooting for you. When you're the expert, they've got no idea if you make a mistake anyway. Your perception of things is what also causes your fear.
After you've completed the lessons in this audio mini course course, you'll know how to eliminate feelings of anxiety any time you need to speak in public.
You'll be able to pick up the mic, drop the anxiety, and give a presentation that engages your audience, and leaves you feeling like you've delivered your greatest speech ever!
Mini Course Modules
Check out the modules in this mini course below now before you get started now.